So you've decided to try skiing? Cool! With a little preparation and understanding, you can ensure that your first day on the slopes leaves a good taste in your mouth.

1.- Where to find out about the state of the slopes? Where to ski?
Check the status of the slopes on your usual website, we recommend https://snow2day.com/en
Smaller local stations are usually much more affordable; lift tickets, classes and equipment rental can be cheaper than in the big ski resorts. These resorts also tend to offer a much better environment for beginners, with fewer crowds and less technical terrain to "accidentally" find yourself on.
The advantage of the large mountain resorts is the variety of slopes for all levels and multiple "apres-ski" activities for skiers and companions. Also to take into account is the level of skiing of the visitors. In large ski resorts, so many people congregate that the average level tends to drop a lot, which increases the insecurity of those who do not know and the chances of causing an accident to those who do know or think they know.
2.- Do I need to be physically prepared?
A very rigorous preparation is not necessary, but it is advisable to strengthen the muscles a few weeks before. You can go for a run, swim, ride a bike… and once on the slopes, don't forget to warm up before starting and stretch after the end of the day.
3.- What do I wear?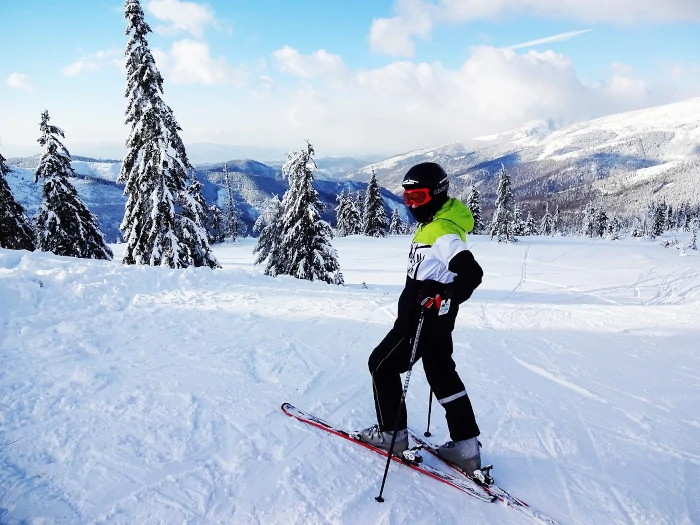 Skis / poles.
Ski boots.
Helmet.
Sunglasses; The glasses must be category 4 protection, which protect against 99% of UV rays and protection for the wind.
Face covering (balaclava, scarf, mask, etc.)
Ski jacket.
Ski pants.
Impervious gloves or mittens.
Inner thermal layers (thermal shirt/fleece lining/thermal pants).
Ski socks (usually a pair of wool socks or some kind of thick socks is best).
In general, skis, poles, ski boots and a helmet can be rented at a resort or a ski shop, which means that you will need to bring the rest of the ski equipment mentioned above.
4.-What do I need to bring?
Patience. You are going to fall many times, and being on skis for the first time is literally like walking down an ice rink in flip flops.
Lipstick.
Sunscreen.
Appetizers (snack / energy bars).
Water, I recommend taking a hydration bag, a system designed to adapt to back packs, which allows you to drink water on the go through a small mouthpiece.
Extra layers/change of clothes for later.
Comfortable shoes for afterwards (the feeling of taking off your ski boots after a day is almost magical)
For the coldest I recommend some battery heated insoles for the feet and some hand warmers.
5.-Is my car prepared to drive in snow?
Icy roads, blizzards, and freezing temperatures are hazards we need to prepare for when we head out into the snow on our winter getaways.
Being prepared for it before you leave the house will help you deal with them.
Check the weather forecast and try to travel with sunlight.
Plan your route before; check lights, windshield wipers, antifreeze, put winter wheels, snow covers or chains.
Charged phone and phone charger.
Full fuel tank.
Keep a blanket, ice scraper, shovel, first aid kit, multipurpose gloves, and flashlight (with spare batteries) in the car.
Drink and food.
6.-How do you ski?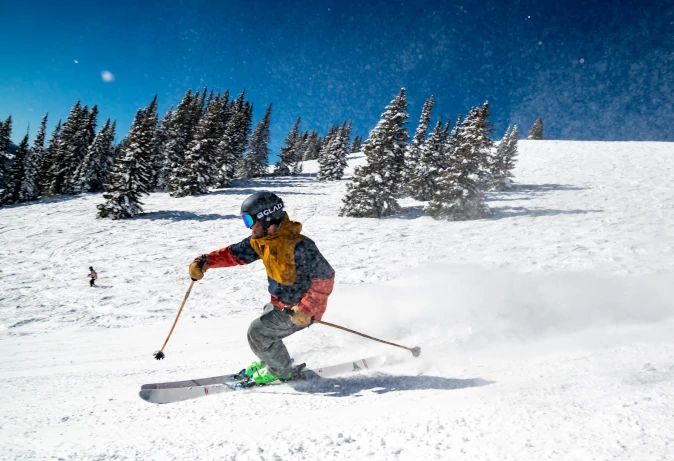 The "how" of skiing is one of those things that can only really be learned and appreciated by "doing".
There are plenty of free resources on YouTube that, if you have the time, will give you some great tips and mindsets for your first day of skiing.
But most of all, on your first day of skiing, consider taking a few lessons from an instructor.
A certified ski instructor is experienced in helping inexperienced beginner skiers get up and running, and you can rest easy knowing that they will tailor classes with your level and overall athletic ability.
Group or private classes?
There are usually two options for ski lessons: group lessons and private lessons. Both are exactly what they sound like: classes with a group of people or individuals (or two by two, etc., if it's you and a friend or family member).
Private lessons are great because the instructor can follow your progression and if you need to spend some time learning something in particular, you have the flexibility to do so. The counterpart is the cost, since private classes are usually more expensive.
Group classes, on the other hand, are a more affordable option. However, you will be in a group with other adults and children you don't know, who may learn faster or slower than you, which can hinder the overall pace of the class to progress and try new things on the hill.
7.-Not everything is skiing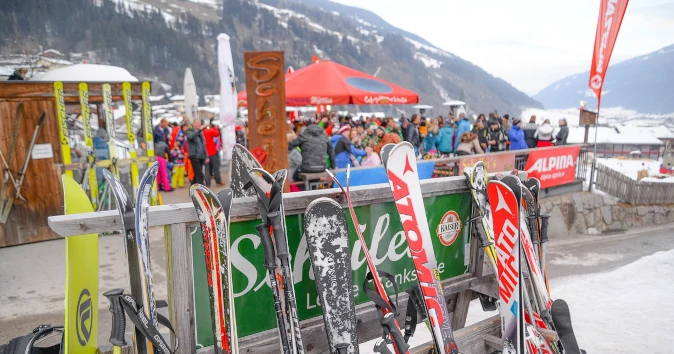 After finishing the day, the towns near the resort offer a variety of "apres ski" activities to enjoy with your partner/friends. In many there is a wide range of bars, groups, live music and even a spa or massage session to relax and prepare the body for the next day of skiing.