Are you looking for a perfect winter getaway in Australia? Look no further than the Thredbo Ski Resort. Located in the picturesque Snowy Mountains of New South Wales, Australia, Thredbo Village offers a unique and unforgettable experience. With its beautiful snow-covered slopes and vibrant atmosphere, Thredbo Ski Resort has something for everyone. In this article, we'll take you through the magic of Thredbo Village and why it's the ideal destination for your next ski vacation.
The Enchanting Thredbo Village
Thredbo Village is a charming alpine destination nestled in the heart of the Snowy Mountains, surrounded by stunning alpine scenery. The European-inspired village architecture, combined with a lively atmosphere, creates a truly unique experience for visitors. With a variety of Thredbo accommodation options, a plethora of dining choices, and exciting activities for all ages, this ski resort is the perfect base for your winter adventure.
In terms of accommodation, it offers something for everyone. From cozy lodges and chalets to luxurious hotels and self-contained apartments, you're bound to find the perfect place to stay. Some popular options include the Thredbo Alpine Hotel, Thredbo Alpine Apartments, and various Airbnb Thredbo listings. For those seeking more budget-friendly options, there are also backpacker lodges and more affordable lodgings available.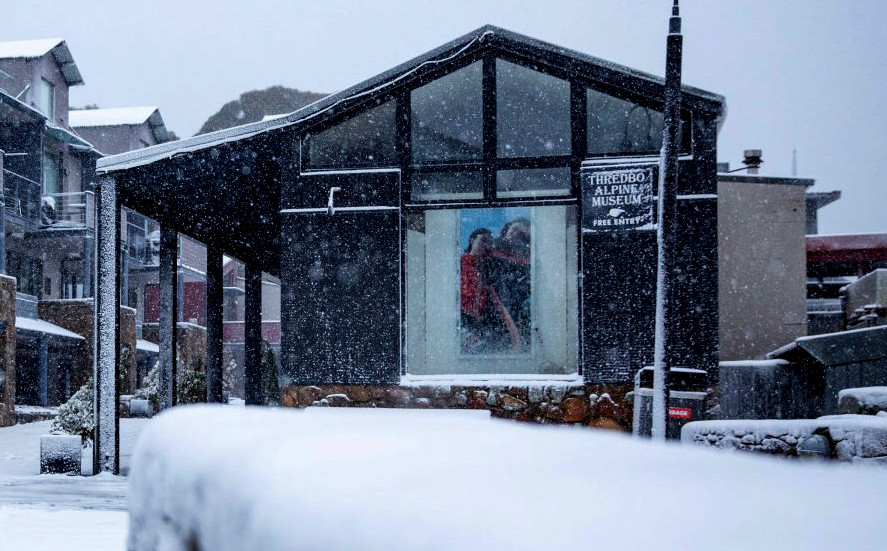 Food lovers will be delighted by the range of restaurants, cafes, and bars in Thredbo Village. Whether you're craving a hearty meal to fuel your day on the slopes or looking for a relaxing place to unwind with friends, there's something to suit your taste buds. The famous Burger Bar Thredbo is a must-visit for burger enthusiasts, while other popular dining options include Italian, Japanese, and contemporary Australian cuisine. Many restaurants in the village also offer picturesque mountain views, adding to the unforgettable dining experience.
When you're not skiing or snowboarding, it offers a variety of off-slope activities and attractions. Take a leisurely stroll through the charming streets, browse local shops for souvenirs, or pamper yourself with a visit to a day spa. The village also hosts a range of events throughout the winter season, including live music, festivals, and themed parties, ensuring there's never a dull moment during your stay.
For families, Thredbo Village is an excellent destination, offering a range of child-friendly activities and facilities. The Thredboland children's snow sports school provides ski and snowboard lessons tailored to kids, while the dedicated Thredbo Leisure Centre offers a swimming pool, gym, and sports facilities to keep the whole family entertained. With so much to see and do, Thredbo Village is the ultimate winter playground for visitors of all ages.
Unparalleled Skiing and Snowboarding at Thredbo Ski Resort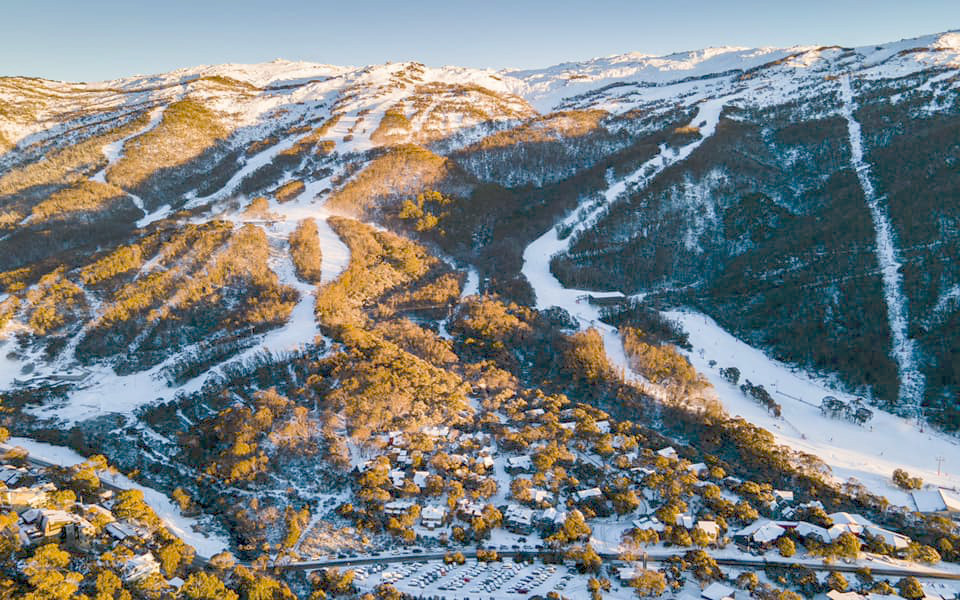 Thredbo Ski Resort is renowned for its exceptional skiing and snowboarding experiences, providing skiers and snowboarders with a vast array of terrains and challenges to explore. With over 480 hectares of skiable terrain, a vertical drop of 672 meters, and an impressive network of lifts, it caters to all skill levels, from beginners to advanced skiers and snowboarders.
Some of the highlights that make Thredbo Ski Resort a top choice for skiing and snowboarding enthusiasts include:
Beginner-friendly areas:
It's dedicated beginner areas feature gentle slopes and easy-to-use lifts, providing a safe and enjoyable environment for learning the basics. The resort also offers professional ski and snowboard lessons with experienced instructors.
Varied terrain for intermediate skiers:
Intermediate skiers and snowboarders can enjoy a diverse selection of blue and red runs throughout the resort, offering the perfect balance between challenge and enjoyment. The resort's terrain includes groomed runs, natural moguls, and tree-lined trails.
Challenging terrain for advanced skiers:
Thredbo boasts some of the most challenging and exhilarating terrain in Australia, with steep black diamond runs, thrilling off-piste areas, and several terrain parks for freestyle enthusiasts.
Backcountry opportunities:
Thredbo Ski Resort provides access to vast alpine areas, perfect for ski touring and exploring the untouched powder of the Snowy Mountains. The resort offers guided tours and avalanche safety courses for those interested in backcountry skiing or snowboarding.
High-quality snow conditions:
The crisp Thredbo snow and impeccable grooming make for smooth and enjoyable skiing and snowboarding conditions. Thredbo's extensive snowmaking system covers over 65 hectares of terrain, ensuring optimal snow quality throughout the winter season. You can see video and historical images of Thredbo webcams.
With such a diverse range of skiing and snowboarding experiences on offer, Thredbo Ski Resort is the ultimate winter playground for snow enthusiasts of all abilities.
Thredbo Ski Accommodation: Finding the Perfect Place to Stay
When planning your trip to Thredbo Ski Resort, finding the perfect place to stay is essential for a memorable winter getaway. Thredbo accommodation options cater to a wide range of preferences and budgets, ensuring that every visitor can find their ideal home away from home. From cozy lodges and chalets to luxurious hotels and self-contained apartments, Thredbo Village has something for everyone.
Some of the key Thredbo ski accommodation options to consider include:
Thredbo Alpine Hotel: This iconic hotel offers a range of comfortable rooms, on-site dining options, and easy access to the ski lifts. With an outdoor heated pool and spa, it's a popular choice for relaxation after a day on the slopes.
Thredbo Alpine Apartments: These self-contained apartments provide the perfect option for families and groups, with fully-equipped kitchens, spacious living areas, and convenient access to the resort's facilities.
Airbnb Thredbo: For a more unique and personalized stay, consider browsing Airbnb listings in Thredbo Village, offering a variety of lodgings, from quaint cabins to luxurious mountain homes.
Backpacker lodges: Budget-conscious travelers can opt for one of Thredbo's backpacker lodges, offering dorm-style rooms and communal facilities at an affordable price.
Thredbo accommodation deals: Keep an eye out for special packages and deals that bundle lodging with lift tickets, equipment rentals, or other amenities, making your trip planning easier and potentially more cost-effective.
With so many fantastic Thredbo ski accommodation options to choose from, you can rest assured that you'll find the perfect place to relax and unwind after a day of skiing, snowboarding, and enjoying the enchanting atmosphere of its Village.
Planning Your Trip: Thredbo Tickets and More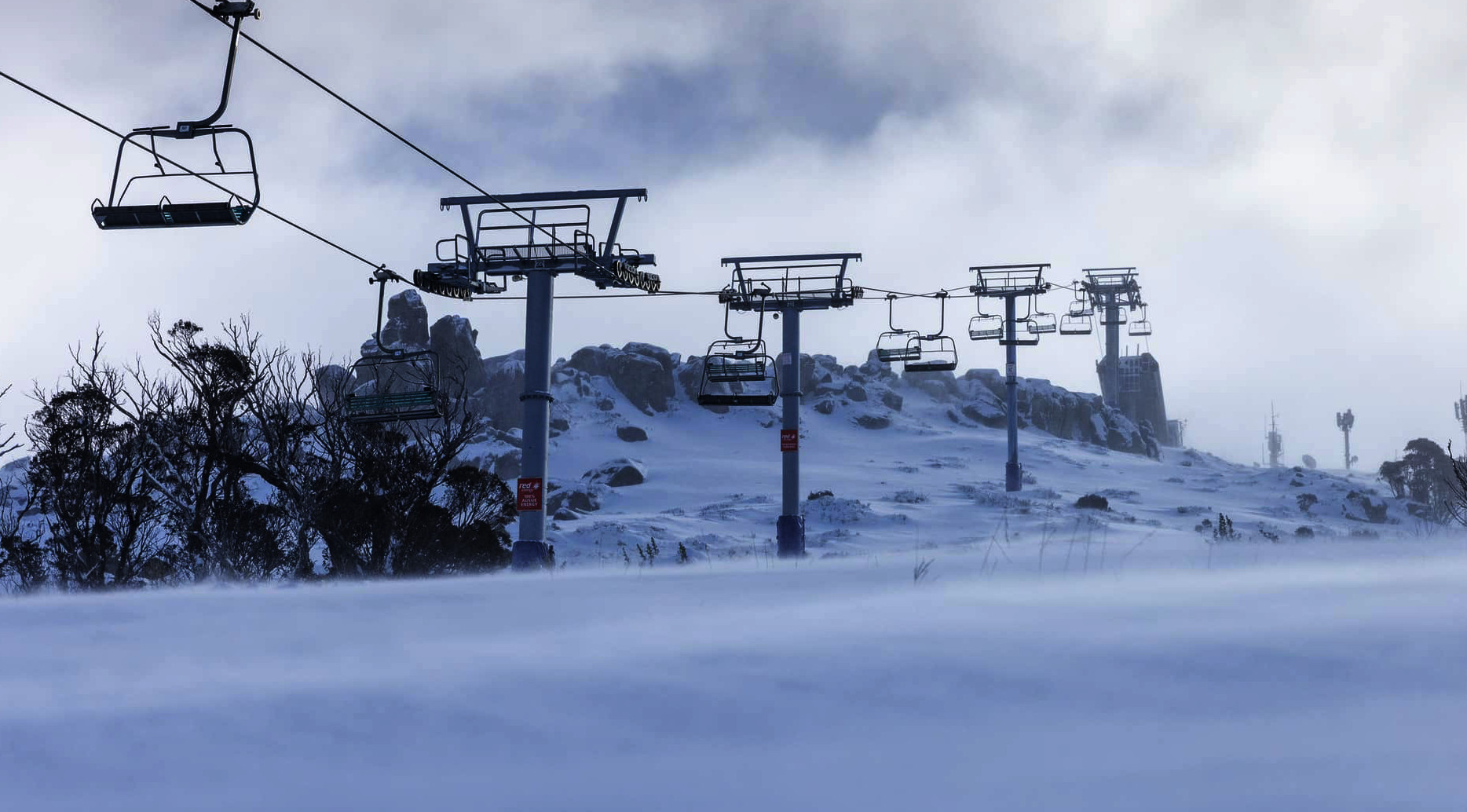 To make the most of your winter getaway to Thredbo Ski Resort, it's essential to plan ahead and secure your lift tickets, equipment rentals, and lessons, as well as any additional activities you wish to experience. We provide free weather conditions up to 7 days of Thredbo snowforecast. This section will guide you through the process of obtaining Thredbo tickets and other essentials for a seamless and enjoyable trip.
To ensure a hassle-free experience at the resort, consider the following tips:
By planning and booking your Thredbo tickets, equipment rentals, lessons, and activities in advance, you'll be well-prepared for an unforgettable winter adventure at Thredbo Ski Resort.
Off the Slopes: Activities and Events at Thredbo Village
While the skiing and snowboarding experiences at Thredbo Ski Resort are undoubtedly the main attraction, Thredbo Village offers a wealth of activities, events, and entertainment options for visitors to enjoy off the slopes. From exciting après-ski festivities to family-friendly activities and cultural events, there's something for everyone in Thredbo Village.
Here are some of the most popular off-slope activities and events to explore during your stay:
Thredbo Après-ski scene:
Ski resort is renowned for its vibrant après-ski scene, with a variety of bars, pubs, and restaurants offering live music, DJs, and themed events throughout the winter season. Don't miss the famous Burger Bar Thredbo, which serves up mouth-watering burgers and a lively atmosphere.
Leisure Centre:
The Thredbo Leisure Centre is a fantastic option for some indoor fun, featuring a heated indoor pool, waterslide, gym, sports hall, and squash court. It's an excellent choice for families or those looking to unwind after a day on the mountain.
Scenic chairlift rides:
For a more leisurely way to enjoy the breathtaking alpine views, take a scenic chairlift ride on the Kosciuszko Express or the Snowgums chairlift. These rides offer stunning panoramas of the surrounding Snowy Mountains, providing a memorable experience for all ages.
Snowshoeing and cross-country skiing:
Explore the beauty of Thredbo's alpine environment at a slower pace by embarking on a snowshoeing or cross-country skiing adventure. There are several groomed trails and guided tours available, providing a peaceful and picturesque way to experience the snow-covered landscape.
Winter events:
This ski resort hosts a variety of winter events throughout the season, including music festivals, themed parties, and cultural celebrations. Be sure to check the Thredbo events calendar (https://www.thredbo.com.au/events/) during your stay to see what exciting events are happening during your visit.
With so many off-slope activities and events to discover in Thredbo Village, your winter getaway to Thredbo Ski Resort will be filled with unforgettable memories both on and off the mountain.
Curiosities about Thredbo Ski Resort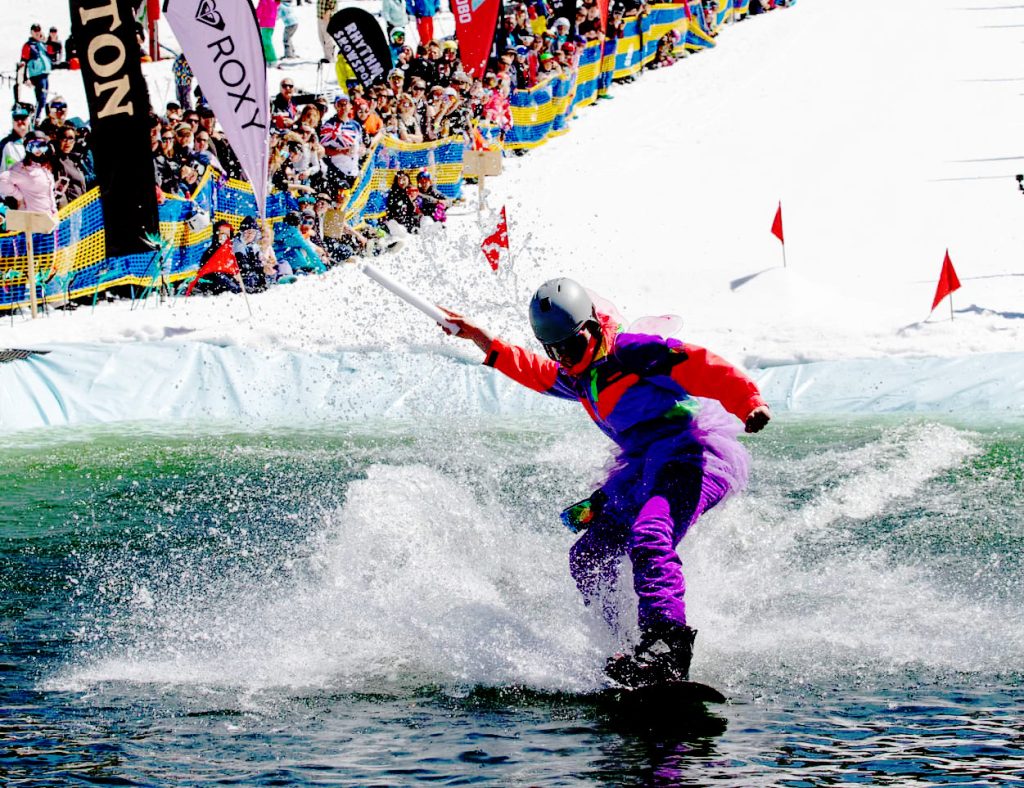 Thredbo Ski Resort is not only a popular winter destination but also a place filled with fascinating facts and curiosities. From its unique history to its record-breaking features, Thredbo offers a wealth of interesting tidbits for visitors to discover.
Here are some captivating curiosities about Thredbo Ski Resort:
Longest ski run in Australia: Thredbo is home to the longest ski run in the country, the Supertrail. Stretching over 5.9 kilometers, this intermediate run offers a thrilling ride from the top of the Kosciuszko Express chairlift all the way down to the village.
European origins: Thredbo's development was heavily influenced by European ski resorts, particularly those in the Austrian Alps. The resort's founders, Tony and Thredbo Sponar, were both Austrian ski instructors who aimed to create an alpine village with a European feel in the heart of the Australian Snowy Mountains.
Thredbo landslide: In 1997, it experienced a tragic landslide that destroyed two ski lodges and claimed 18 lives. The event led to significant improvements in the resort's infrastructure and safety measures, as well as the establishment of the Thredbo Landslide Memorial nearby.
Kosciuszko National Park: Thredbo Ski Resort is situated within the spectacular Kosciuszko National Park, which covers over 6,900 square kilometers and is home to the highest peak in Australia, Mount Kosciuszko. The national park is a UNESCO Biosphere Reserve, recognized for its unique alpine ecosystems and rich biodiversity.
Year-round destination: While it is best known for its winter offerings, the resort also attracts visitors throughout the year with a range of outdoor activities, such as mountain biking, hiking, and fishing. The Thredbo Mountain Bike Park, for instance, is a popular attraction during the summer months, featuring a range of trails for all skill levels.
These intriguing curiosities about it add an extra layer of fascination to your winter getaway, making your visit to this magical alpine village all the more memorable.
Conclusion
In conclusion, Thredbo Ski Resort, nestled in the picturesque Australian Snowy Mountains, is an ideal destination for a wide range of winter enthusiasts. With its expansive ski and snowboard terrain, enchanting Thredbo Village, and a diverse selection of accommodations, Thredbo offers something for everyone, regardless of their skill level or budget.
Families will appreciate the variety of child-friendly activities, both on and off the slopes, while seasoned skiers and snowboarders can challenge themselves on the advanced trails and terrain parks. Couples and groups of friends can enjoy the lively après-ski scene and numerous events, ensuring that there's never a dull moment during their stay.
Thredbo's unique blend of European charm and Australian hospitality, combined with its picturesque alpine setting, creates a truly unforgettable winter getaway experience. If you're seeking a ski resort that caters to all tastes and preferences, Thredbo Ski Resort is undoubtedly worth considering for your next winter vacation.
Thredbo is not best choice for beginners, offering 16km of gentle green slopes and professional ski schools to help new skiers build confidence. The resort provides dedicated beginner areas, such as Friday Flat, with easy-to-navigate terrain and supportive instructors. It is an excellent starting point for those new to skiing or snowboarding, ensuring a positive and enjoyable learning experience.
The ideal month to visit Thredbo is July, as it offers the most reliable snow conditions and peak winter activities. However, this also coincides with higher visitor numbers and increased costs. To balance snow quality and affordability, consider visiting during late June or August, when snowfall is still substantial, and prices may be more budget-friendly.
A ski trip to Thredbo can vary in cost, but on average, you can expect to spend approximately $200-$500 per day, depending on your preferences. This estimate includes accommodation, lift tickets, equipment rentals, and meals. Affordable lodging options start at $150 per night, while lift tickets for adults range from $69 to $129 per day. Renting ski or snowboard gear typically costs $40-$60 daily, and dining in Thredbo may set you back $15-$30 for casual meals or $50-$100+ at upscale restaurants.