Current snow report
43 minutes ago
Road status
Peülladesdelasvallsdàneu
-
Weather forecast
Snow forecast
0 cm.
0 cm.
Latest news
Lugares de Nieve.com
4 days ago
Lugares de Nieve.com
11 days ago
Nevasport - Noticias
13 days ago
More info
Baqueira Beret ski resort is located in the mountain area called : Pirineos. You can practice skiing and snowboarding in his 160 kilometers, to which skiers have access through their 36 ski lifts and that you can see in some of these live cameras. Regarding the minimum and maximum altitude of the ski resort, they are set at 1504 meters, the part that we could consider starting it until it reaches its high zone, located at 2605 meters of altitude. If you wanna plan your holiday, you can find the hotels, rooms or apartments available in the following map.
Trail map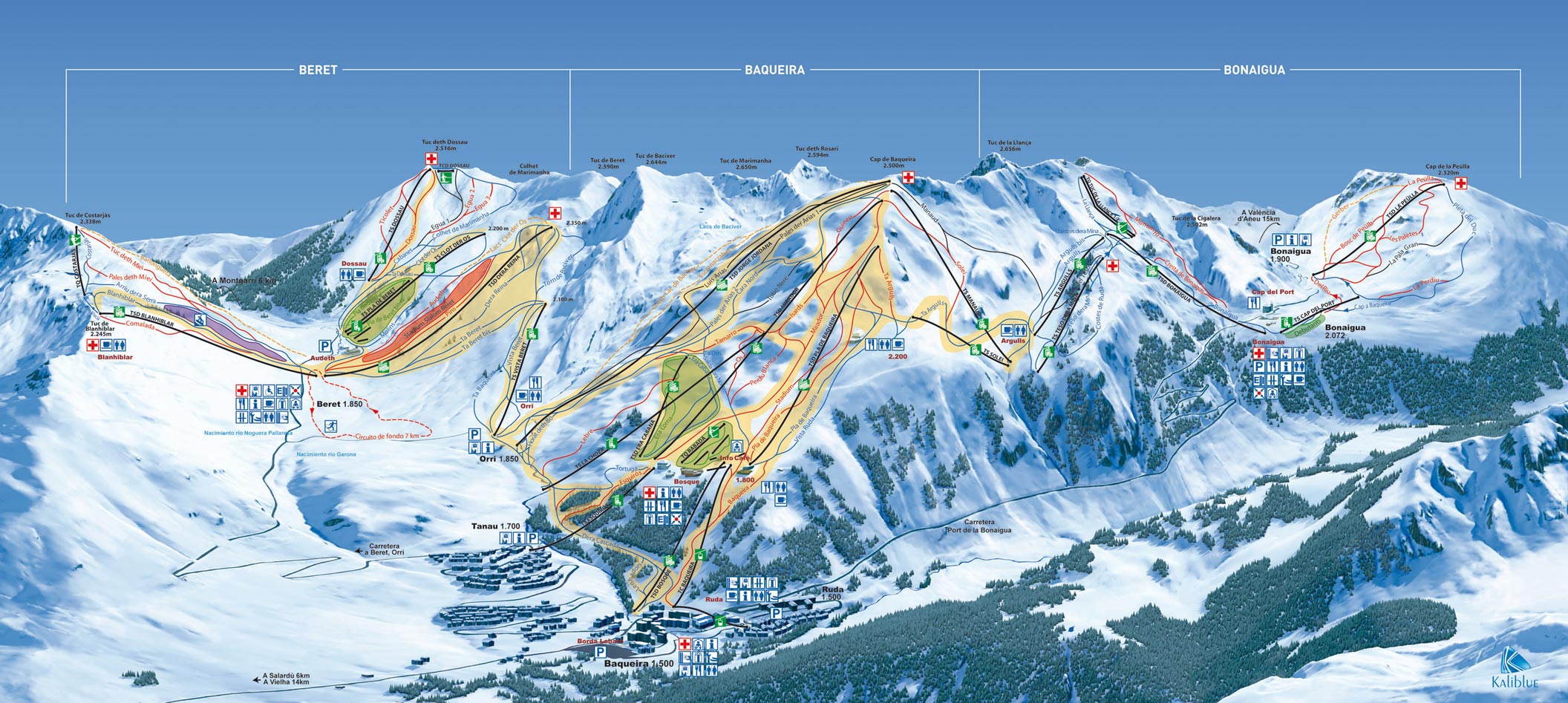 Altitude
1504 mts.
2605 mts.
Important dates
Projected opening:
November 23, 2019
Projected closing:
April 13, 2020